CLOUD WEB APPLICATION, FOR CAPTURING AND DATA ANALYSIS.
Software platform for sensors network management
Comprehensive and integrated solution for the Internet of the Things and M2M
Open management platform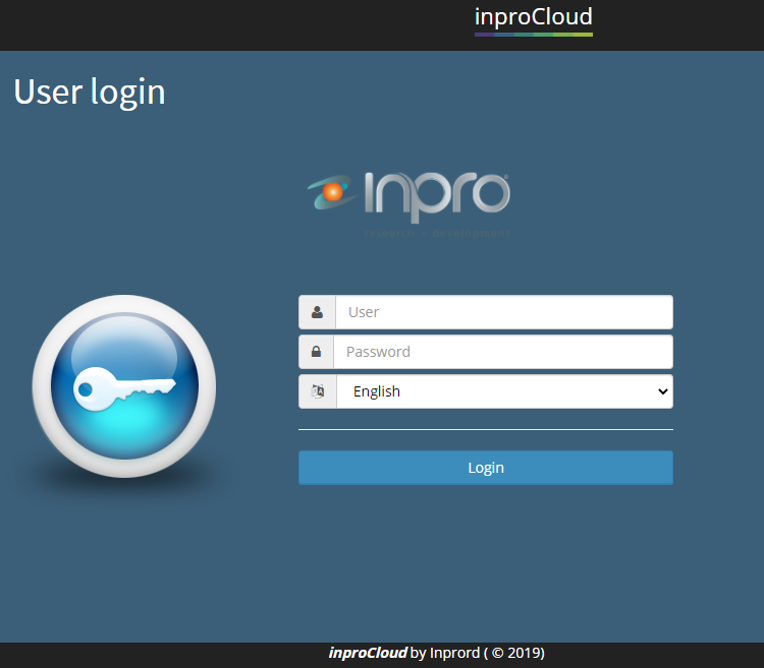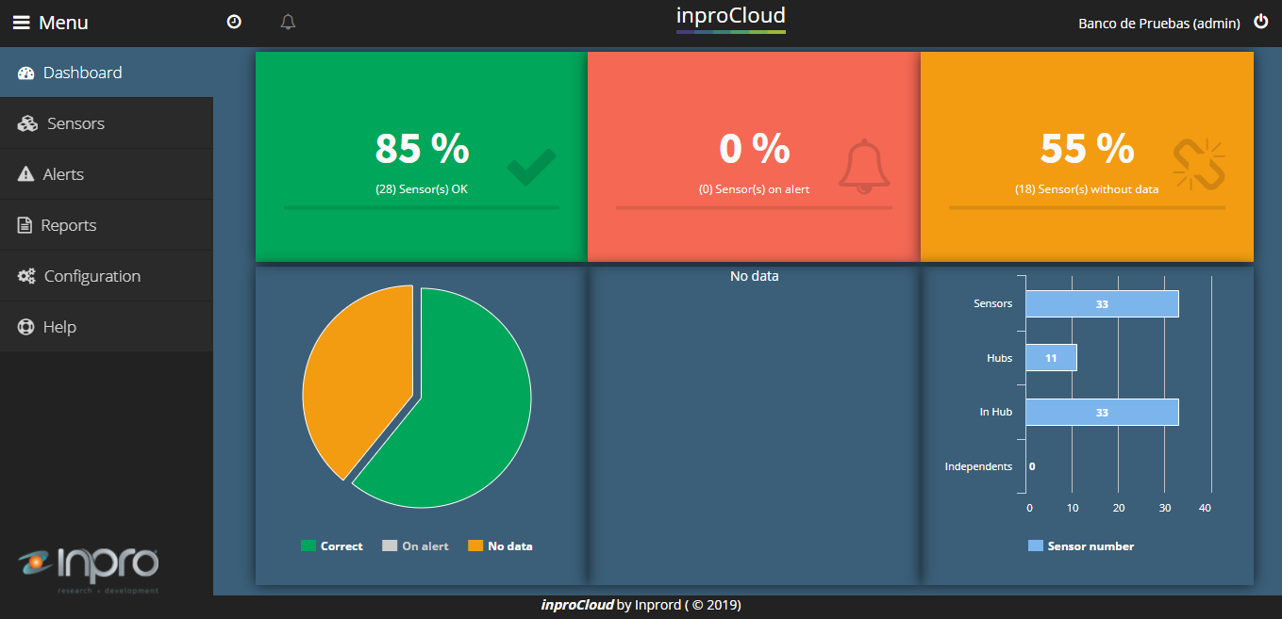 CUSTOM DASHBOARD
Easy and custom interface.
Few steps for sensors configurations
PLUG & PLAY SENSORS
Plug & Play sensors
Alarms value
Dashboard
Plans, Maps and physical areas
By adding the ID number of the Gateway, the system automatically detects all sensors connected to it.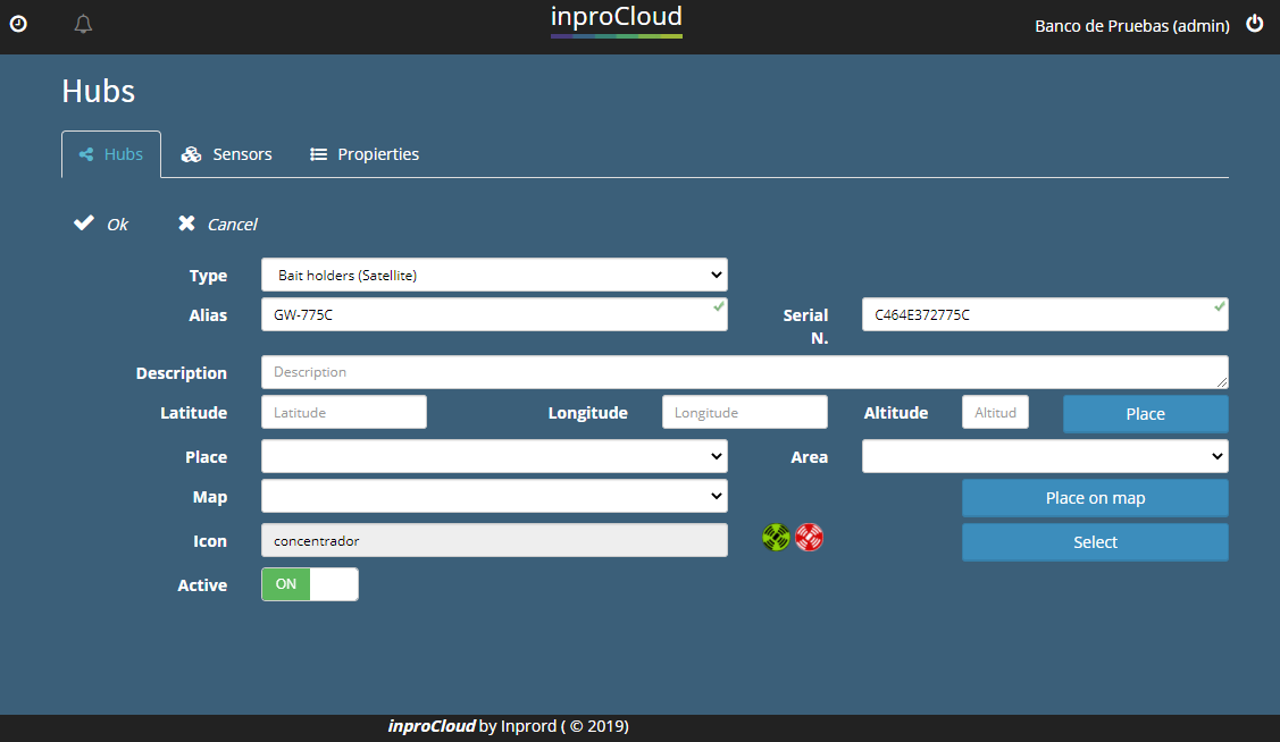 Properties according sensor types, can be defined:
Alarm Logics: True / False, Value Range Maximum / Minimum, Math formulas
ALERTS & WARNING
Alerts Reception and Consultation.
Alerts reception via email, app or dashboard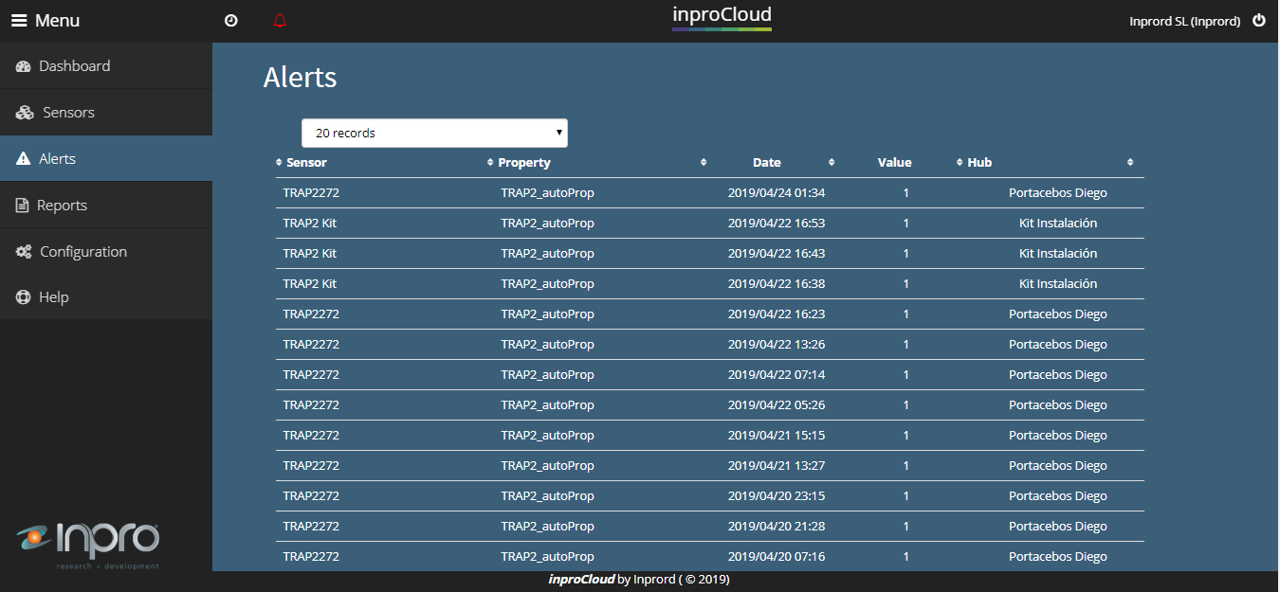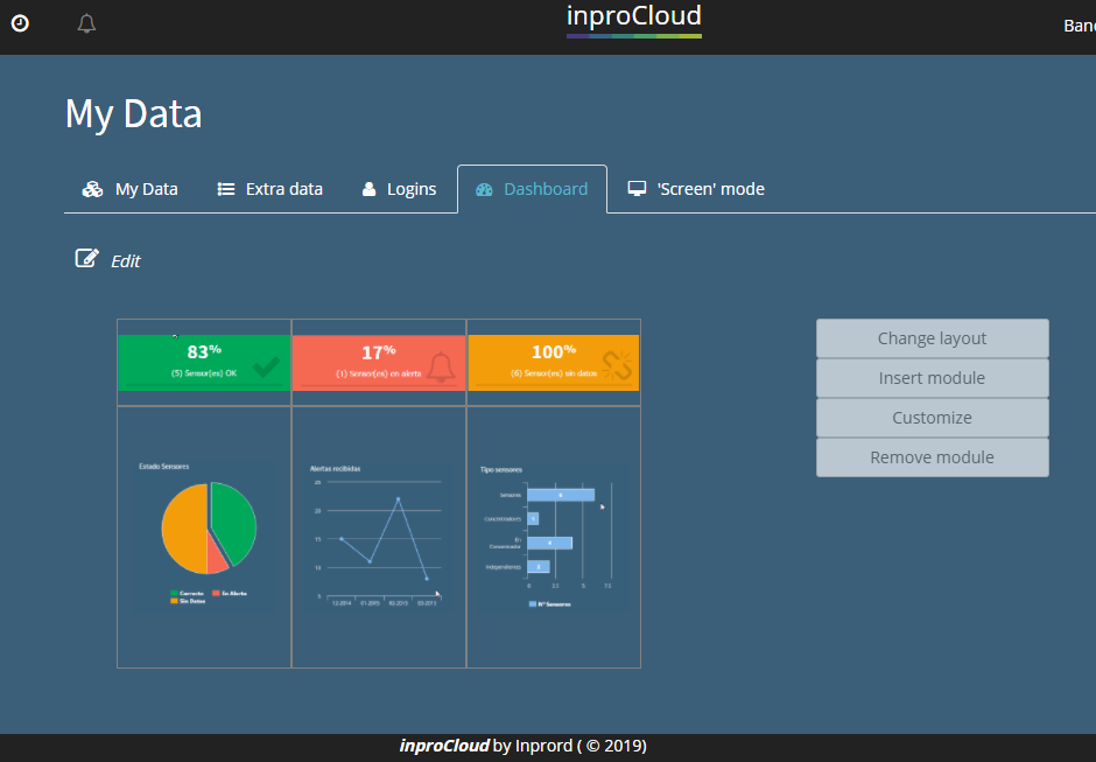 DASHBOARD
DASHBOARD
Friendly, easy and custom interface.
ENQUIRIES
Consultation by plan, map or list, with filtering options.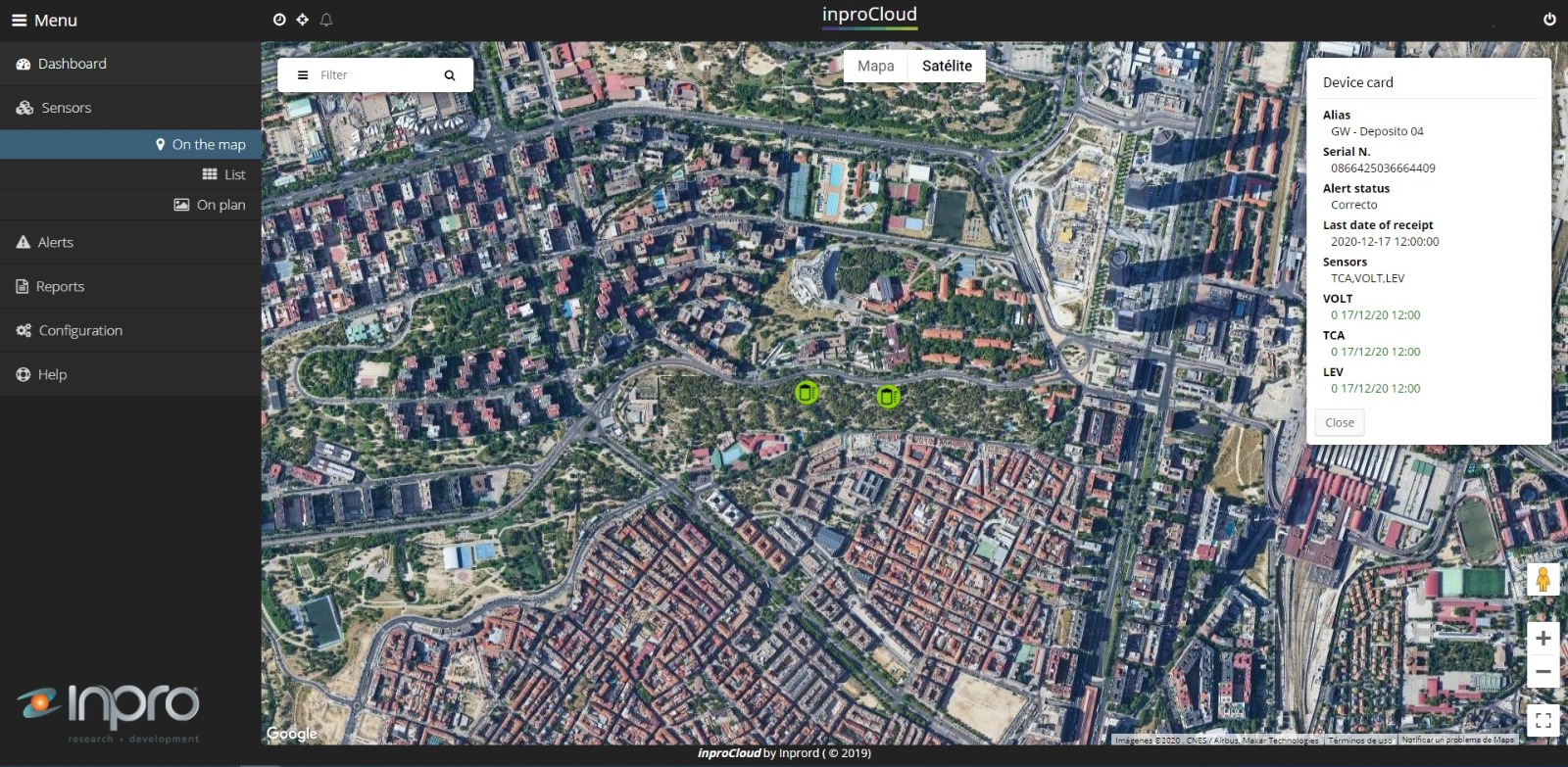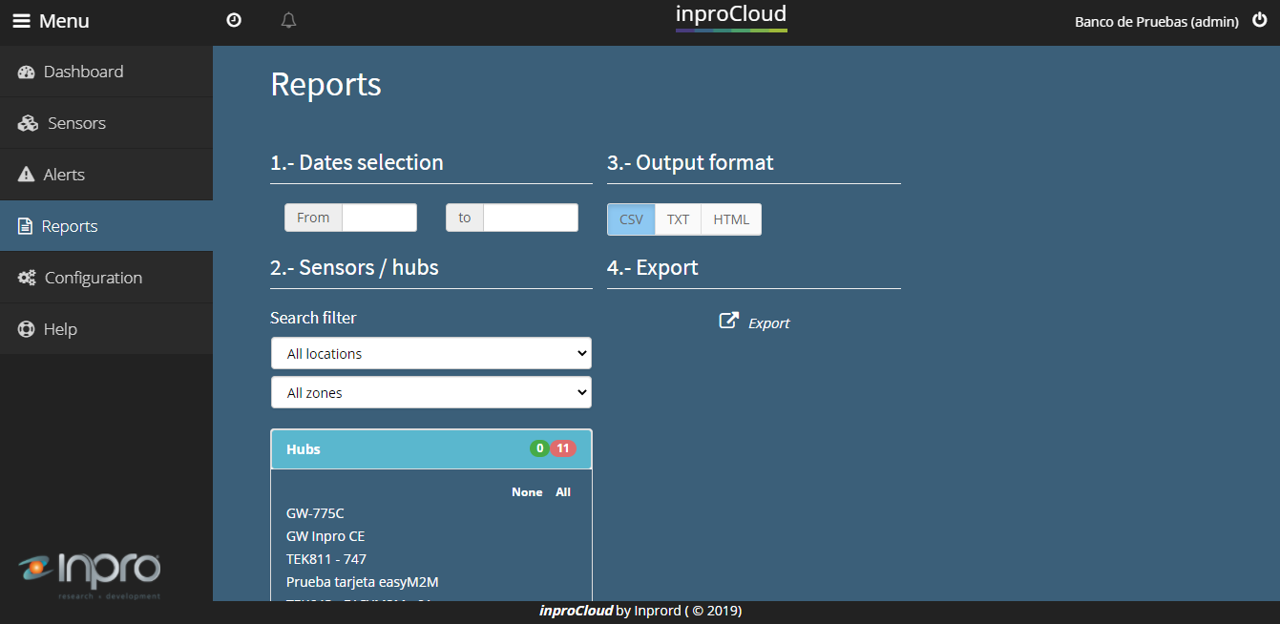 EXPORT AND INTEGRATION
Integration to BI and customer applications through API Rest, XLM,…
Client management, connected devices and contract modality.
Customization of customer´s environment